About the Aust Society
The J. Bradley Aust Surgical Society was formed in 1967 to maintain a close and lasting relationship with the institution of our surgical training (the integrated program in general surgery of the University of Texas Health Science Center San Antonio and the United States Air Force Medical Center, Wilford Hall) and to enable our members to continue our own education in the surgical sciences.
The Aust Society is not organized for profit and no part of the net earnings shall inure to the benefit of any private member or individual.
Download Constitution and Bylaws
---
From the President: Consider Support for Resident Dinner
Dear friends and colleagues, Aust Society members, In December 2016, the J. Bradley Aust Surgical Society leadership held its winter executive committee meeting in conjunction with the UTHSCSA Department of Surgery resident appreciation festivities at Club Giraud. As your Aust Society president, I was proud to be part of this long standing and fun holiday tradition and excited to meet the current interns who are eager for opportunities to learn and excel. We all were able to reconnect with Drs. Cruz, Pestana, Root and Pruitt as well as Connie Aust and Iris McFee, who are all part of the founding family of the department, which will celebrate its 50th anniversary in the next year.
The fun and excitement in the room for the resident appreciation dinner reminded me how important it is to reconnect and recharge between long hours of work and call. The Aust Society is proud to support the event and I ask you to consider a contribution dedicated to the event with your next membership dues, connecting the new resident teams on the ground now to the ones who benefited much from our training in San Antonio.
With the warmest greetings,
Juliane Bingener, MD, FACS
Immediate Past President, J. Bradley Aust Surgical Society
---
Class of 2017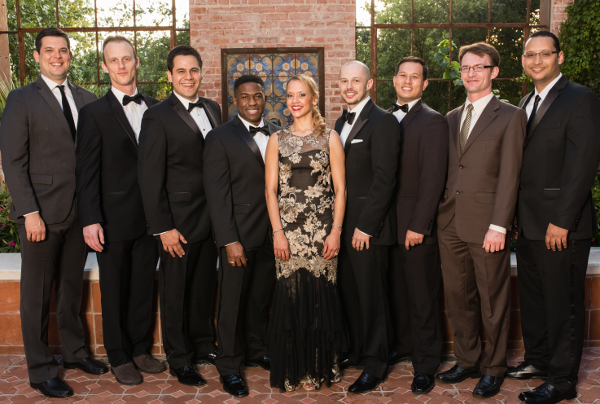 From left to right: John Admire, Vince Kirkpatrick, Pedro Pablo Gomez, Andrew Adams, Tatiana Cardenas, Roberto Martinez, Spencer Michalke, Raman Babayeuski, Juan Marcano
---
Purpose of the Society:

To provide a setting for the members to maintain contact with the General Surgery faculty and The Program;
To provide an annual opportunity for continuing the surgical education of the members;
To provide an annual meeting allowing members to renew their friendships;
To provide funds for the annual meeting;
To provide six cash awards (3 awards in each of two categories: Research and Clinical) for the best papers submitted by surgical residents, under the auspices of The Program, at the annual forum;
To underwrite, in part or completely, the expenses of annual activities to be held at San Antonio, at which new graduates of The Program are welcomed into the society;
To provide an annual gathering on the occasion of the fall Clinical Congress of the American College of Surgeons for residents and graduates of The Program;
To include, subsequent to the year 2000, as graduates of the general surgical program of the University of Texas Health Science Center at San Antonio those individuals received into an integrated general surgical program from the Wilford Hall United States Air Force Medical Center;
To provide funds to be determined annually by the department to support a resident traveling fellowship (s);
To undertake any other endeavor for the benefit of the general surgical housestaff members of The Program deemed appropriate by the membership;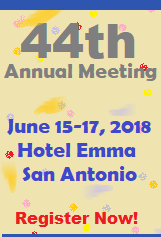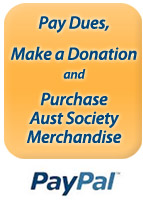 Search website: