About the Aust Society
The J. Bradley Aust Surgical Society was formed in 1967 to maintain a close and lasting relationship with the institution of our surgical training (the integrated program in general surgery of the University of Texas Health Science Center San Antonio and the United States Air Force Medical Center, Wilford Hall) and to enable our members to continue our own education in the surgical sciences.
The Aust Society is not organized for profit and no part of the net earnings shall inure to the benefit of any private member or individual.
Download Constitution and Bylaws
---
Class of 2015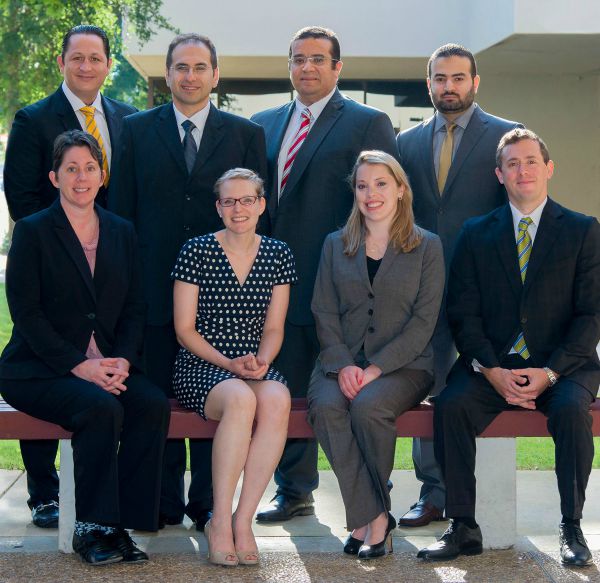 Front row: Heather Hancock, Johanna Bayer, Elizabeth Scherer, Timothy Abston. Back row: Guillermo Portillo, Zach Nash, Kareem Eid, Sayl Bunyan.
---
Purpose of the Society:

To provide a setting for the members to maintain contact with the General Surgery faculty and The Program;
To provide an annual opportunity for continuing the surgical education of the members;
To provide an annual meeting allowing members to renew their friendships;
To provide funds for the annual meeting;
To provide six cash awards (3 awards in each of two categories: Research and Clinical) for the best papers submitted by surgical residents, under the auspices of The Program, at the annual forum;
To underwrite, in part or completely, the expenses of annual activities to be held at San Antonio, at which new graduates of The Program are welcomed into the society;
To provide an annual gathering on the occasion of the fall Clinical Congress of the American College of Surgeons for residents and graduates of The Program;
To include, subsequent to the year 2000, as graduates of the general surgical program of the University of Texas Health Science Center at San Antonio those individuals received into an integrated general surgical program from the Wilford Hall United States Air Force Medical Center;
To provide funds to be determined annually by the department to support a resident traveling fellowship (s);
To undertake any other endeavor for the benefit of the general surgical housestaff members of The Program deemed appropriate by the membership;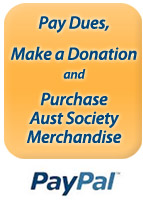 Search website: